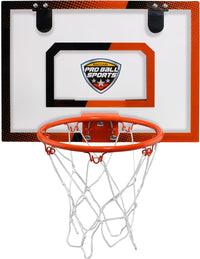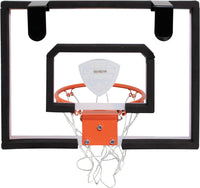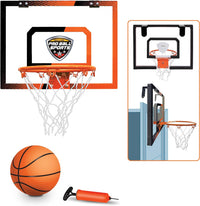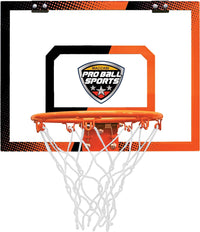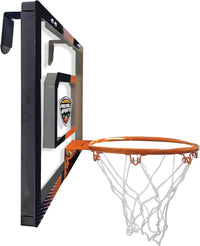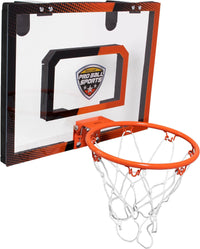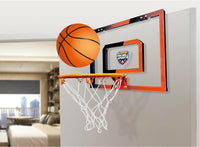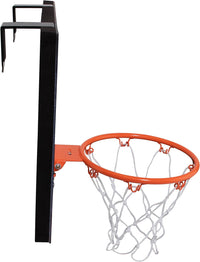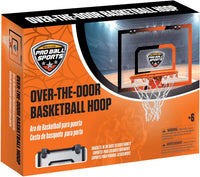 Over-The-Door Basketball Set - All-Inclusive Kit
$19.97
Elevate your indoor basketball game with our premium Over-the-Door Basketball set. Designed for enthusiasts of all ages, it combines sleek aesthetics with impeccable functionality to ensure that every shot counts.

Modern Aesthetics with Clear Backboard

 
Our clear backboard is crafted from high-quality materials, seamlessly blending with any room's decor to provide a modern and stylish look.

Hassle-Free Assembly

 
Say goodbye to tools and complicated setups. Our easy hanging mechanism comes with adjustable brackets that fit securely over doors of varying thicknesses.

Protect Your Living Space
 We've equipped this set with foam-padded brackets to protect your doors from scuffs and scratches, preserving the aesthetic integrity of your living space.

Versatile and Portable
 Enjoy the flexibility of easy uninstallation and transportation with our compact and portable design. It's perfect for both permanent setups and on-the-go gaming.

Ready to Play Right Away
 We've thought of everything. The all-inclusive kit includes a mini rubber basketball and an inflation pump, so you can start playing immediately after delivery.

Fun for Everyone
 Our Over-the-Door Basketball set is perfect for all ages, whether you want to introduce your kids to the joy of basketball or simply enjoy quick games during work breaks. It caters to players of all skill levels.