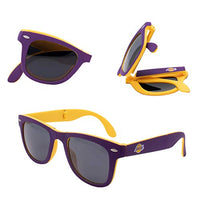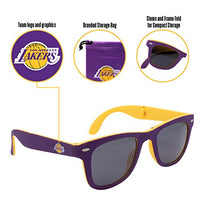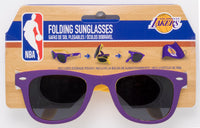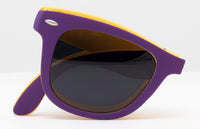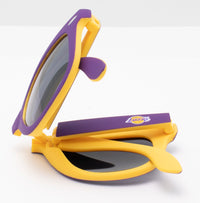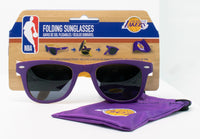 Los Angeles Lakers Folding Sunglasses Maccabi Art
$14.99
Los Angeles Lakers sunglasses from Maccabi Art help you look great on the go.
These folding sunglasses, officially licensed by the NBA, feature a Wayfarer look in the team's colors. The logo and the team name is featured on the sides. They look as sharp as your favorite sharp shooter.
When not in use, they fold up to a compact size that fits easily in a pocket. You'll also get a carrying case in team colors. Fully opened up, they measure 6 by 5.75 by 1.67 inches.
This pair of awesome sunglasses is part of a large line of Los Angeles Lakers gear at Maccabi Art. From backpacks to duffel bags and so much more, we have you covered. And when you join our email newsletter, you'll get notified first about new products you'll love.