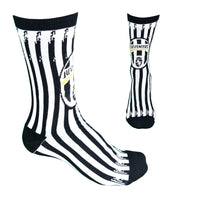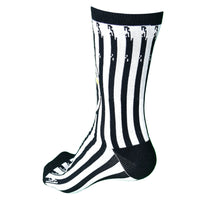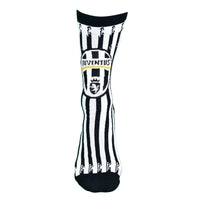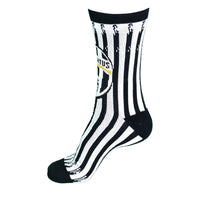 Juventus FC Stripes Calf-length Socks Size 9-13 Maccabi Art
$14.99
These Juventus FC striped socks from Maccabi Art are perfect for fans.
You can show your pride of the Bianconeri with this officially licensed Juve socks.
Made from a comfortable, moisture absorbent material, these calf-length socks feature the club's name and logo on a vertical striped white and black background on the shin. Pull them up and they won't let you down — the elastic is made to stay in place, no matter how much jumping or running you do throughout your day. These are a perfect choice for a pickup game on the pitch, or lounging around the house on game day.
Measuring 17.3 by 3.5 inches, these sharp-looking Juve socks are part of our line of officially licensed Juventus FC merchandise.