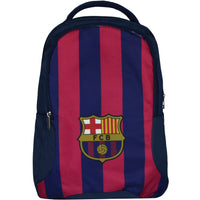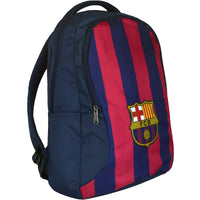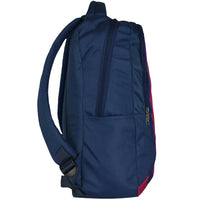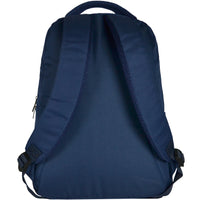 FC Barcelona Sport Backpack Maccabi Art
$24.99
Carry your gear with Culer pride with a FC Barcelona backpack from Maccabi Art.
Measuring 16.5 by 12 by 6.3 inches, this sport backpack is perfect for quickly packing a light load for the gym or sports practice. It features two wide-mouth pockets big enough to accommodate cleats, kicks or other athletic shoes, as well as a change of clothes. The sturdy polyester material will handle rough treatment. Carrying it is easy with the handle at the top and two wide shoulder straps.
Your favorite FC Barcelona fan will shout "Força Barça!" when they see the design on the back. This sport backpack is officially licensed by FC Barcelona, so it features the exact same crest featured on the Barça kits of when they take the field.
Sign up to receive our email updates, and you'll be the first to know about new FC Barcelona gear and accessories, as well as sales and other promotions.