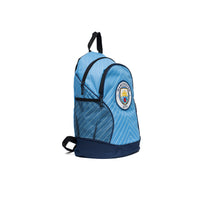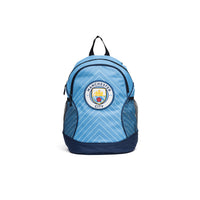 Manchester City FC Double-zipper Backpack Maccabi Art
$19.99
Carry your gear with Man City pride with this double-zipper Manchester City FC backpack from Maccabi Art.
Made with sturdy 600 denier polyester material, this backpack features a wide mouth zipper and a large capacity that allows for bigger items. Measuring 7 by 11.25-16.5 inches, it's tech-friendly and can accommodate a laptop, so students will get a lot of use out of this sharp-looking pack. Two mesh pockets on the side can accommodate a water bottle and other small items. The carrying straps are wide for comfort, and a top handle allows for easy handling.
Featuring a sky blue and graphic design, the Manchester City logo is boldly featured on the front. It's one of many Manchester City FC items we carry for Man City fans at Maccabi Art, featuring official logos and colors.
Sign up for our email updates, so you don't miss any new gear!