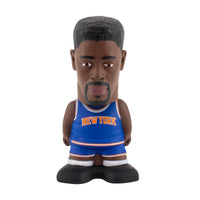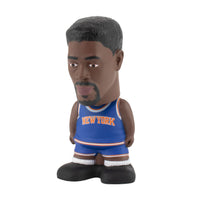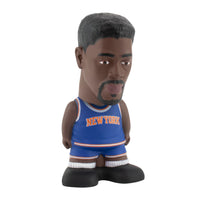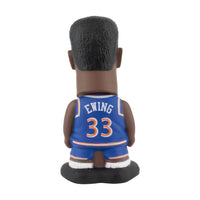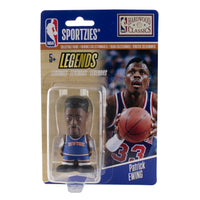 Patrick Ewing New York Knicks Sportzies NBA Legends Collectible Figurine
🏀 Officially NBA Licensed: Maccabi Art Sportzies Collection Figurines feature NBA legends as toy action figures; Collect them all, especially this Patrick Ewing doll

🏀 Mini But Mighty: Our Patrick Ewing minifigure stands at 2.5 inches tall and features exquisite character and uniform detail to look just like your favorite basketball player

🏀 Gift of Greatness: Impress any New York Knicks sports fan of any age, including adults and kids, with this collectible doll that they can display at home or the office

🏀 Authentic Action Figure: Each minifigure comes enclosed in official NBA packaging and makes a valuable addition to any sports action figure display

🏀 Complete Your Collection: Add other Sportzies NBA Legends, including Shaquille O'Neal, Kevin Garnett, Allen Iverson, Julius (Dr. J) Erving, Hakeem Olajuwon, Scottie Pippen, and other legendary players to your collection
Add Patrick Ewing to Your Sportzies NBA Legends Collection

Whether you're a fan of basketball, the New York Knicks, or the great Patrick Ewing himself, this NBA Legends Sportzies action figure deserves the top spot in your collection. This doll is officially licensed by the NBA and is must-have merchandise for any adult or kid sports fan.
You can add other Sportzies NBA Legends, including Shaquille O'Neal, Kevin Garnett, Allen Iverson, Julius (Dr. J) Erving, Hakeem Olajuwon, Scottie Pippen, and other players to your collection. Each figure is detailed to look just like your favorite player and stands at 2.5" tall.

These authentic minifigures are a great addition to any action figure collection. Each toy figure comes individually wrapped in a peggable blister card with official NBA packaging.
Show loyalty to your favorite players and teams and collect them all!