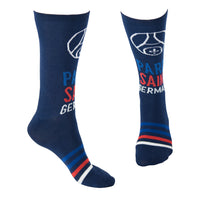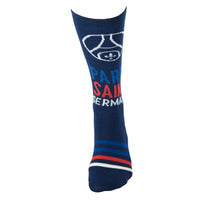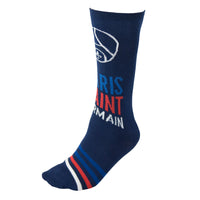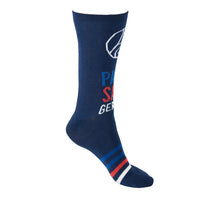 Paris Saint-Germain Calf-length Socks Size 9-13
$14.99
These Paris Saint-Germain FC socks from Pro Ball Sports are perfect for fans.
One of the powerhouses of Ligue 1, Les Parisiens have won more than their share of cups and earned one of the largest fan bases around the world. You can show your pride of les rouge et bleu with this officially licensed PSG socks.
Made from a comfortable, moisture absorbent material, these calf-length socks feature the club's name, logo and colors on the shin. Pull them up and they won't let you down — the elastic is made to stay in place, no matter how much jumping or running you do throughout your day. These are a perfect choice for a pickup game on the pitch, or lounging around the house on game day.
Measuring 17.3 by 3.5 inches, these sharp-looking PSG socks are part of our line of officially licensed Paris Saint-Germain FC merchandise.