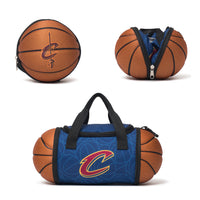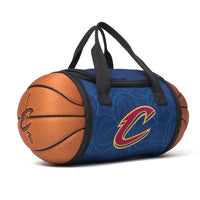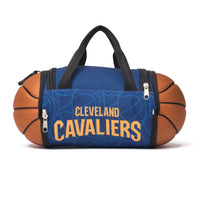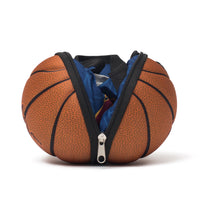 Cleveland Cavaliers Collapsible Lunch Bag Maccabi Art
Lunch time is even better with a Cleveland Cavaliers collapsible insulated lunch bag from Maccabi Art.
This clever reusable lunch bag makes storage easy and thrilling for Cleveland Cavaliers fans. When not in use, it collapses into a small basketball that features the Cleveland Cavaliers logo. When you're ready to pack your meal, it expands to offer plenty of room for salads, sandwiches and more. Its two sturdy handles make it easy to carry, and a clip makes it easy to attach sport bottles and more. It will even handle your favorite meringue for dessert.
When expanded, this officially licensed Cleveland Cavaliers lunch bag features the club's official logos and colors. It measures 13.4 by 5.75 by 5.75 inches.
The lunch bag makes a great gift for your favorite Cleveland Cavaliers fans, and helps keep the excitement of basketball season alive all year.